About Us
Zone Mission
The Zone of Excellence Mission is to help people of all ages achieve higher levels of excellence and add quality and joyfulness to their lives - every day. The tools and resources available through the Zone of Excellence can help you, your family, your students, your team, your community or organization to:
Live closer to your potential.
Live with more joy and harmony in your life.
Perform closer to your potential - consistently.
Perform your best when it counts most.
DECIDE what you want to change, improve or accomplish.
CHOOSE to Focus in Positive and Fully Connected Ways.
ACT on your Positive Intentions.
Action: Zone Books and Audio CD's
Select from a variety of Zone of Excellence books and audio CD's to speed up your journey to personal excellence and joyful living.
Action: The Journal of Excellence
Explore current perspectives on the pursuit of excellence and joyful living from leaders and high level performers in diverse fields. Learn what is takes to excel from the personal experiences of top performers and cutting edge applied research.
Action : Readers Comments
Learn from what our Zone of Excellence readers and performers have done to surmount major obstacles in their lives to achieve their personal goals.
Return to the top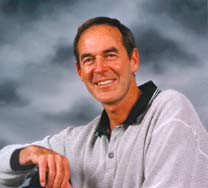 Terry Orlick, PhD, Founder of the Zone of Excellence is a world renowned leader in teaching and coaching people how to perform to their capacity and enhance the joyfulness of their lives. He has been leading the field of focus training for excellence in multiple disciplines for over 35 years. Terry has worked with thousands of Olympic and Professional athletes and coaches, corporate leaders, astronauts, surgeons, top classical musicians, dancers, opera singers and other performing artists, mission control professionals, and many others engaged in high stress performance missions. Terry teaches and coaches the key mental links to excellence that are necessary for consistent high quality performance and high quality living to children, teenagers and people of all ages.
In addition to his extensive work with high level performers, Terry has committed much of his life to helping children and teenagers grow and perform with a stronger sense of self-confidence, harmony and joy in their lives. Terry knows first-hand the challenges involved in getting the best out of yourself, giving your best to others and living with a higher sense of joy and balance in your life. His work has made a meaningful difference in the lives of millions of people around the world- including children, parents, teachers and many of the world's best performers.
Terry is the author of over 200 articles, 24 books and 8 audio CD's which have sold millions of copies worldwide. His highly acclaimed books include In Pursuit of Excellence, Positive Living Skills, Embracing Your Potential, Feeling Great, Nice On My Feelings and Cooperative Games and Sports. His innovative audio CD's include the Zone of Excellence CD series for Performance Excellence and his Positive Living Skills audio CD Program for children, teenagers and adults.
Terry Orlick's insights and practical contributions are sure to provide unique and meaningful guidelines for anyone, at any age, committed to improving their performance and living joyfully.
Return to the top
Please contact us if you have any questions or feedback. Your suggestions on any aspect of our Zone Program offerings or website design are welcomed.
We value your comments and input.
email:
click here to open mail form
Mailing address:
Zone of Excellence
689 Meech Lake Rd.
Chelsea, QC J9B 1H9
Canada
Hosted by:
Rems.net
Return to the top